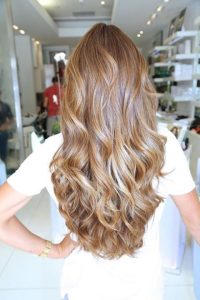 Summer is here!!
Super hot Butter Blondes are the trend this summer. Soft beige with low lights and texture, texture, TEXTURE!
To get the summer beach wave look, just follow these simple steps!
If you have natural curly hair…
– Work a small amount of get into your damp hair, scrunch and go! Easy!
If you have straight hair….
– Wrap small sections of hair around a large barrel curling iron, leaving the ends of your hair out.
– Flip your head upside down and spray with hairspray.
– Return standing, run fingers through the ends of your hair
And Voila! Hot Summer beach hair!!